Local Montclair Real Estate Market Analysis 1st Half 2018
Every six months, I like to review the market trends of the local real estate market.
Two main areas of focus of this in depth local Montclair real estate market analysis will be Days on Market vs. Price and Percent Over Ask vs. Price.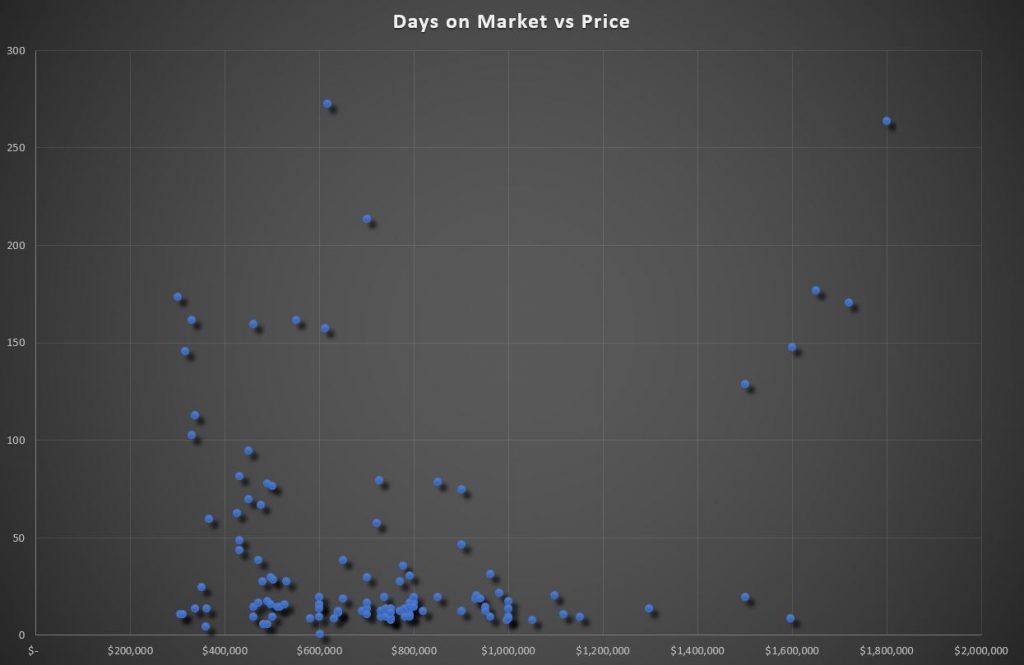 Days on Market vs. Price
Note the dense cluster of homes that sold in the lower range of the 0-50 day band among houses $600k to $1.2 million with few exceptions. The lower and higher end of the market was more disparate in time on market.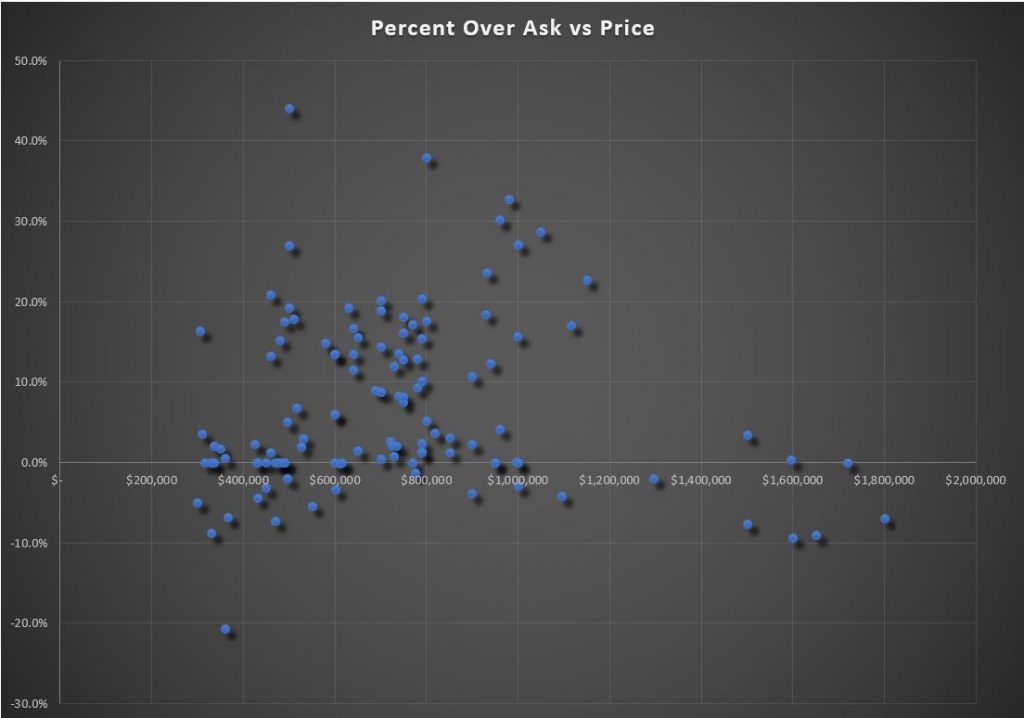 Percent Over Ask vs. Price
Mirroring the Days on Market vs. Price results, the $600k – $1.2 million sale price range showed fairly consistent closing prices well in excess of ask. I was surprised to see many houses between $900k and $1.2 million so far in excess of ask (which is represented on the x axis).
The take away is that people are willing to spend for the right house and these may be buyers that have pulled back from the $1.2 million plus range due to tax concerns.
Questions on how to use this to your advantage?
Contact me to discuss, Rich
PS – Check my recent market recap for information about specific May 2018 Montclair NJ Area Real Estate Market results.