Record Montclair Home Prices in May
It's Not Too Late to Get Your Home on the Market
Average sale prices of Montclair homes exceeded asking prices by an unprecedented 8% in May due to strong early Spring demand. A rate of 4% sales price over asking price is far more typical.
Granted, some of this higher percentage result can be self-perpetuating as Sellers feel confident pricing low to solicit multiple offers during a Sellers market in median price ranges, but 8% exceeds anything we have seen.
The Upper end of the market still lags a bit with a median active price of $749k versus a median sale price of $655k.
After a brief Memorial Day lull, buyer traffic is back up, so it's not too late to get your house to market.
Contact me today to ask any questions about selling your home quickly, easily and for a price above asking!
A Lot of For Sale Signs Around Town?
People have been commenting about seeing a lot of 'For Sale' signs around town lately, so I took a look at inventory levels and how they relate to Buyers or Sellers markets and seasons.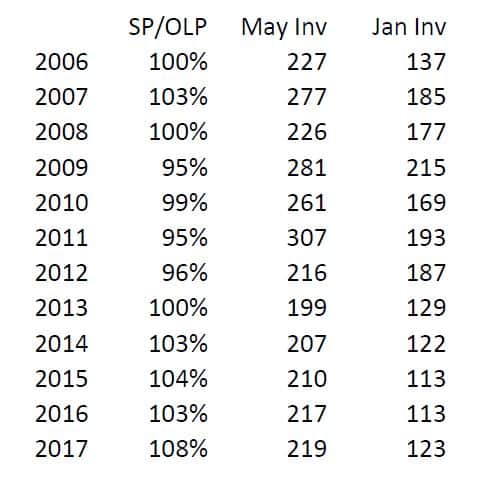 The local market turned from to a Buyers market from a Sellers market in 2008-2009 as inventory grew with more houses sitting on the market for longer amount of time.
Then the market switched back to a Sellers market as inventory dropped in 2012-2013 as potential sellers sat on the sidelines waiting for better conditions.
Currently, although more houses have been consistently coming on the market since then, strong purchase activity has driven down the supply of homes.
Don't forget that many signs include homes that are under contract.
Questions? Ready to Strategize?
Contact me today and tap into Stanton Company's 90 years of local experience serving buyers and sellers.
Best, Rich
PS – If you have any friends currently looking to buy or sell, please forward this and send them my way! Thanks!